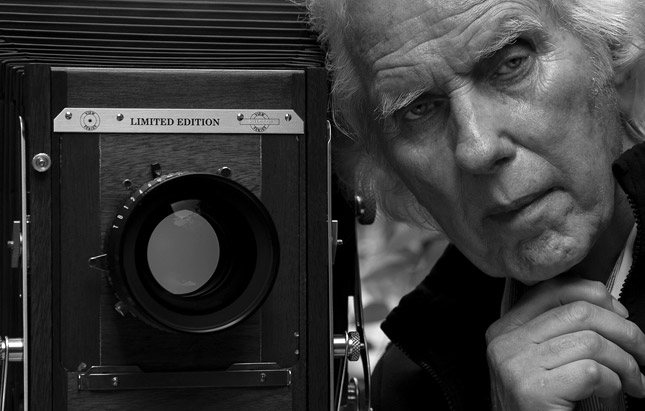 Born in Ontario, Canada in 1934, Douglas Kirkland is well-known for his 1961 photographs of Marilyn Monroe. When he took these photos, he was working for the Look magazine. He was working as a staff photographer for this magazine at the age of 24. Later, he joined the Life magazine as a staff photographer. Over the years, Kirkland has worked on the sets of more than one hundred films.
Among them were Butch Cassidy and the Sundance Kid, Sound of Music, Titanic, and Moulin Rouge. His works are in the permanent collection of the Smithsonian and the Academy of Motion Picture Arts and Sciences. Today, his home and studio is in Hollywood Hills. He lives there with Francoise, his wife and business partner.
His first picture
Kirkland's father worked for a small clothing business in Ontario. Once in a week on Fridays, he would bring home Life magazine from his store. This magazine is what fueled the dreams of young Douglas Kirkland. The first picture that he clicked was with a Brownie box camera. At the time he was nearly eight years of age. As film wasn't available widely during World War II, taking the photo was something really big.
On this camera, there were eight exposures. Kirkland had one opportunity to photograph his family. He was quite small at the time. So he had to push the box camera into his stomach for holding it steady. Kirkland said during one of his interviews that he heard that magic click for the first time.
The beginning of his career in photography
While attending the Seneca Vocational High School in Buffalo, Kirkland learned about the New York Institute of Photography. He had seen the advertisement of the institute in magazines. He stayed in the YMCA in New York while he went to the New York Institute of Photography.
While studying photography, he learned everything that he had seen in several issues of Life. He came back to Fort Erie after school. The reason for this was that his parents' concerns about him. If he stayed in the United States, he could've been drafted in the Korean War.
After coming back, he got a job at the Fort Erie Times Review. Later, he ended up working for the daily, Welland Tribune. While he was there, he learned how to think editorially. He says in his interview that every time he was sent on assignment, they expected a picture from him.
On photographing the American icons
His career took off to greater heights after he shot the photos of Elizabeth Taylor in Las Vegas. Before he took these photos of her in 1961, she had been ill. Despite being an unknown photographer, he walked up to her after her interview with Jack Hamilton ended. He told her that he was a new photographer and wanted an opportunity to photograph her.
She told him to come back at 8:30 pm the next day. He photographed her in a simple way and it was the beginning of his career of photographing celebrities. Later, he got the opportunity to photograph many famous celebrities of Hollywood. He also had the chance to photograph Marilyn Monroe on one occasion.