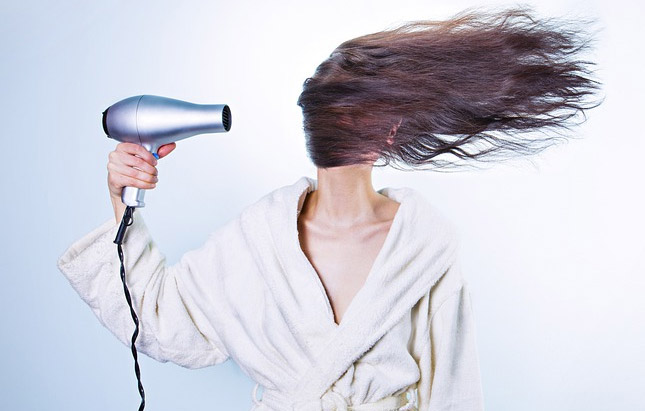 Just like any of the other professions, the field of professional photographers brings its own sets of challenges. Undoubtedly, the job of a professional photographer is one of the best in the world. It involves capturing some of the most beautiful, unexpected, impactful, and exciting moments. Besides this, a professional photographer can enhance the images even more using his or her creativity.
However, the challenges that they encounter during their journey and how they overcome them greatly determines their future. Here are some of the challenges that professional photographers need to overcome:
1. Health
Photographers need to have a good amount of awareness about the spaces they're about to work in. They need to keep thinking all the time. Sometimes, they'll have to work in dangerous environments that can have some adverse effects on their health. Working outside the studios might require transportation of equipment. If they do it themselves, it can lead to physical exhaustion.
At the end of the day, they might end up with all sorts of aches and pains. To deal with such challenges, they can consider hiring assistants to help them in transporting their equipment. It's always better to pay for their services than to refuse a lucrative assignment owing to ill health.
2. Marketing
Today, almost all the photographers use social media to attract the potential clients. Very few of them make use of relevant media to proactively pitch themselves. Traditional media such as magazines and newspapers can be excellent channels to gain visibility. A good amount of investment needs to go towards marketing in the times that we live in.
They can also take the help of consultants who help professional photographers with content strategy and PR. Professional photographers can also approach experts in social media marketing to formulate a highly effective content strategy.
3. Know what the client wants
Many of the professional photographers need to know what exactly their clients want. They often come across clients who say that they only want a certain portion covered in the shot. They have to figure out the rest of the things themselves. Every client has certain expectations that are not communicated in detail before the photoshoot.
As a result, the client is not happy when the photographs have been taken. This is not always the fault of the photographer. So, one thing that the photographers need to do is ask their clients for the details. It must be absolutely clear to the photographer what the client really wants before taking the photographs.
4. Insurance
There's always a risk of the photography equipment getting damaged while shooting outdoors. Most of these locations involve crowds of children or animals. Whether the photographer owns the equipment or it's hired, they might be quite expensive.
So, it's always recommended to have the equipment insured. Some of the insurance companies might also cover things like media liability and public liability. For photography works that involve static subjects in a studio setting, an insurance might not be necessary.
5. Photography permissions
Photographers who are just starting out in their chosen field of endeavor are mostly unaware of certain aspects. They usually think that they can turn up anywhere and start clicking photos. Unless a photographer is on a public land, permission for taking photos needs to be secured.
The photographers can also ask their subjects to secure the required permissions. The photographers also need to make sure that they obtain the permission in writing.